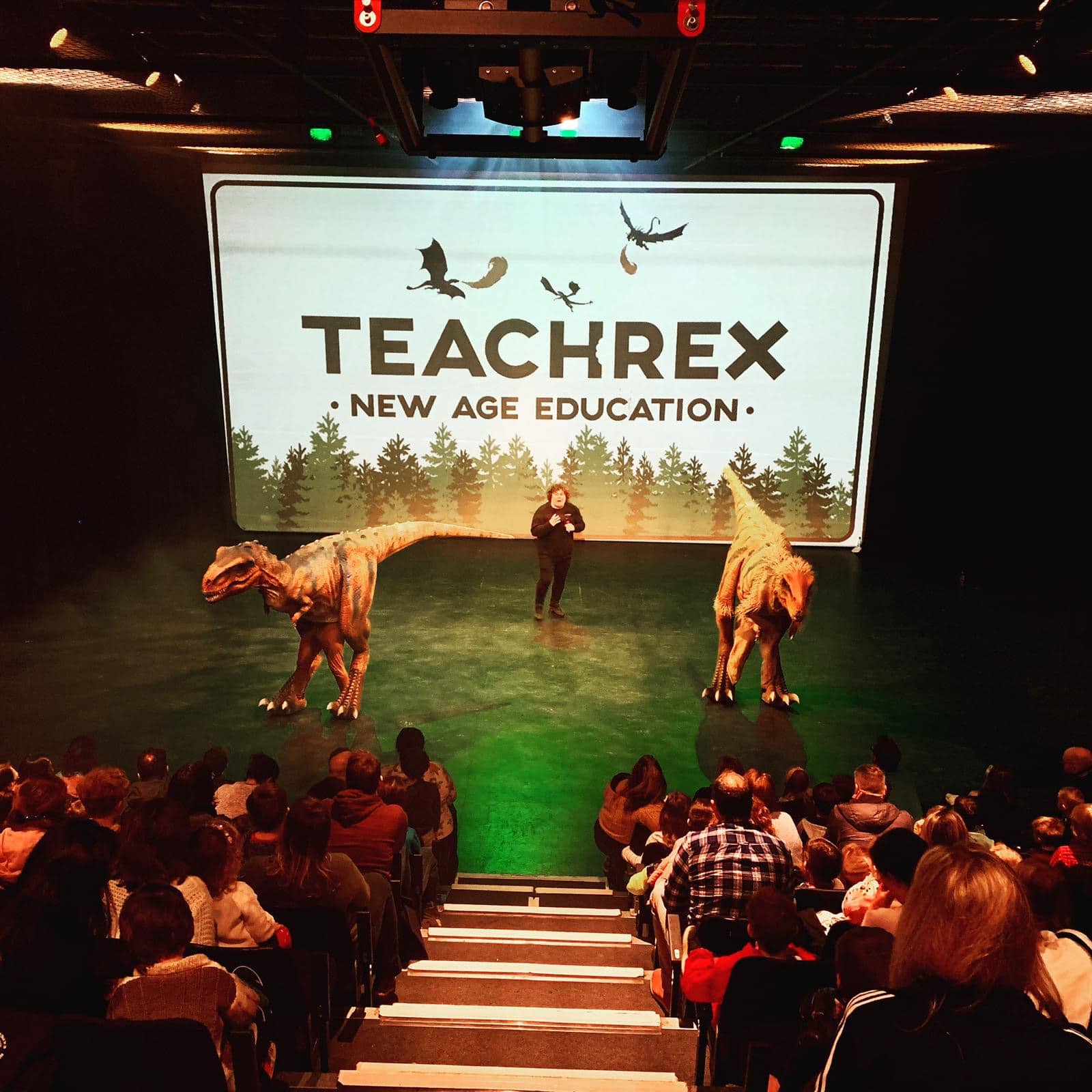 THE DINOSAURS ARE RETURNING TO HESWALL IN THE SUMMER HOLIDAYS!
Teach Rex are delighted to announce they are returning to Heswall Hall this summer for an educational dinosaur show like no other. The Teach Rex team bring their show that has sold out shows in 8 cities across the UK to their home town of Heswall, for a unique, intimate   dinosaur show to a smaller audience than their other venues.
Teach Rex uses life-like dinosaurs to perform their 40-minute show, teaching children about the anatomy and life of one the most mesmerizing creatures that have ever roamed our planet.  The show is teamed with effects, music and gives children and their families the chance to get up close and personal with these fantastic, realistic beasts.

The show is suitable for children of all ages and has even proven to be extremely popular with adults. The educational part of the show runs for approximately 40 minutes followed by a dinosaur meet and greet when families can get photographs next to the beasts. This will be teamed with the 'Dino Disco'!
Children will be greeted by baby dinosaurs and given a 'Dino Booklet' which includes a variety of educational activities. You will also be provided with coloured crayons,  all that is included in the price of a ticket, in this educational experience delivered by teachers.