Clever little monsters:
our new velociraptor workshops
While the world might have come to an end for the dinosaurs, it never stops moving for the Teach Rex team and our range of educational dinosaur workshops. After thrilling and delighting schoolchildren across the country with the wonder of a T-Rex stomping into their school hall, we knew we couldn't go bigger, so we did the opposite.
We went smaller; we went smarter, we went faster…
In recent years, velociraptors have become one of the most well-known species of dinosaur – and with good reason. They are fascinating creatures with an interesting history, both in terms of paleontology and pop-cultural significance.
We have developed a trio of velociraptor-based workshops that take full advantage of these key aspects of the species.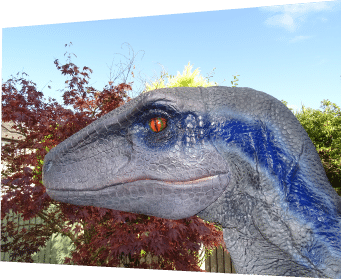 SPECIES
Carnivorus Dinosaur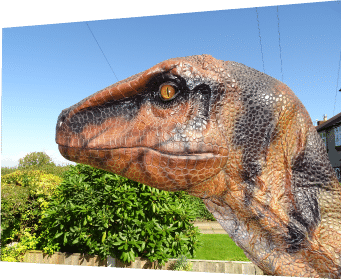 SPECIES
Carnivorous Dinosaur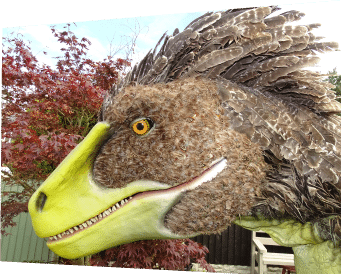 SPECIES
Carnivorous Dinosaur
Our first workshop is science-based and explores the anatomy and origins of the velociraptor. We start with an assembly, where the children learn all about this extraordinary beast that roamed the Earth around 70 million years ago. We transport your pupils through time to the Cretaceous Period, where they get the chance to meet one of these fabulous dinosaurs and learn all about them.
The workshop also looks at what scientists and palaeontologists used to believe about the physiology of the velociraptor and its genetic make-up compared with what scientists believe now. This includes the influence of pop-culture, particularly the blockbuster movie Jurassic Park in constructing beliefs about this creature. We then look at how our understanding of the velociraptor has changed thanks to new discoveries and technological developments.
Our second workshop uses green screen technology and has a heavy focus on ICT and English, with many cross-curricular links. It can be used as a CPD session for teachers to develop their understanding. The children will explore the vocabulary used to describe a creature like the velociraptor, as well as their feelings and emotions if they were to find themselves face-to-face with one.
They will construct sentences, and identify adjectives and verbs, with the older pupils using abstract nouns, personification and other linguistic techniques as they orally rehearse some descriptive sentences. They will be given the opportunity to act out a scene in front of the green screen, attempting to get through the desert without ending up as a velociraptor's lunch.
We will also show pupils how to use the green screen application, This is useful for follow-up work, and is an easily-transferable skill for other subjects and topics.
This final workshop is an optional session, focusing on ICT and English skills. In this session, the children will create their own movies using the skills they have learned in Workshop 2. For KS1 children, this will involve rehearsing pre-written lines and making mini-movies.
The older kids in KS2 get to transfer their skills from the second workshop and act in their own films. Following our visit, we will compile these films and send them onto the teachers as evidence of what the children have accomplished. We also send your school prizes for those children who have improved their work the most after their velociraptor experience.
If you've already encountered T-Rex's in your school through our previous workshops, our velociraptor sessions are the perfect answer for any pupils (and teachers) looking for a follow-up. Get in touch with Teach Rex today for more information, or to book a workshop with us.