Here at Teach Rex, we pride ourselves on delivering educational workshops that any pupil can engage with. Our purpose is to provide a fun, exciting, and creative session that is inclusive for all children, including those with special educational needs.
It was, therefore, a moment of great personal pride for the team, when we became recipients of the Leading Business award at the annual Autism Hero Awards – Celebrating Excellence. It is always humbling to be recognised for the work that we do in the educational sector, but particularly so with something as close to our hearts as providing an inclusive educational experience.
What Is the Autism Hero Awards?
The Autism Hero Awards is an annual event that acknowledges the achievements and contributions made by individuals, groups, and organisations in the world of autism. It's a celebration of people and teams determined to make a positive impact on lives that have been affected by the condition, as well as accomplishments made by individuals on the spectrum. Most important of all, the Autism Hero Awards are a way to promote disability equality and raise awareness of the challenges faced by people with an autism spectrum condition.
The Autism Hero Awards was founded by Jo Kirton Salmon and then handed over to the Anna Kennedy's Online charity in 2016. Since then, the event has grown and expanded to envelop more individuals and organisations involved in the field. There are several categories that qualify for awards, including individual categories for Sibling of the Year, Parent Carer of the Year, and the Young Person Award. At an organisational level, there are awards for Outstanding Education, Online Social Network and, of course, Leading Business.
An Inclusive Educational Experience
Being recognised as the Leading Business in this industry is an incredible achievement. As a pair of primary school teachers, everything we have ever delivered in schools – whether a class or a workshop event – has been designed to be as inclusive as possible. Every session we deliver in schools across the country are differentiated from one another and we incorporate additional steps to make sure our learning opportunities are accessible to all.
A key member of the Teach Rex Events team is Roger. He was brought onto the team to help support children in the audience who need extra time. As a retired English teacher, Roger spent his career working with children with Autism. His incredible skill-set is a major benefit for our team. It helps us identify and support children and families at all of our events to enjoy the experience in full.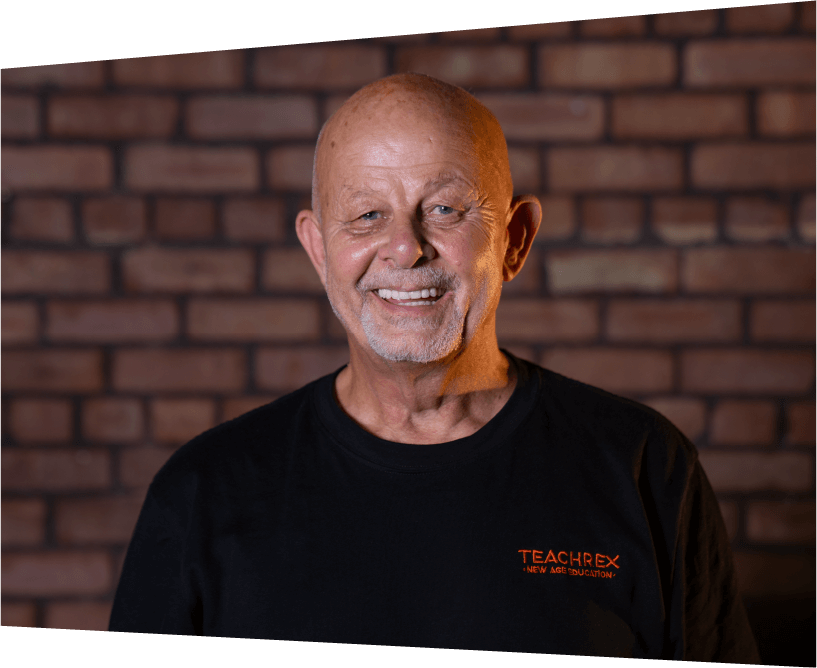 We continue to refine and improve our educational workshops to make them as inclusive as possible for children with all kinds of learning conditions. We work closely with schools and other educators to ensure that every pupil gets the most out of our sessions. To discuss bringing the magic of Teach Rex to your school, send us an email to educate@teachrex.co.uk, and someone from the team will be in touch.