New arrivals: meet the latest additions to our dinosaur pack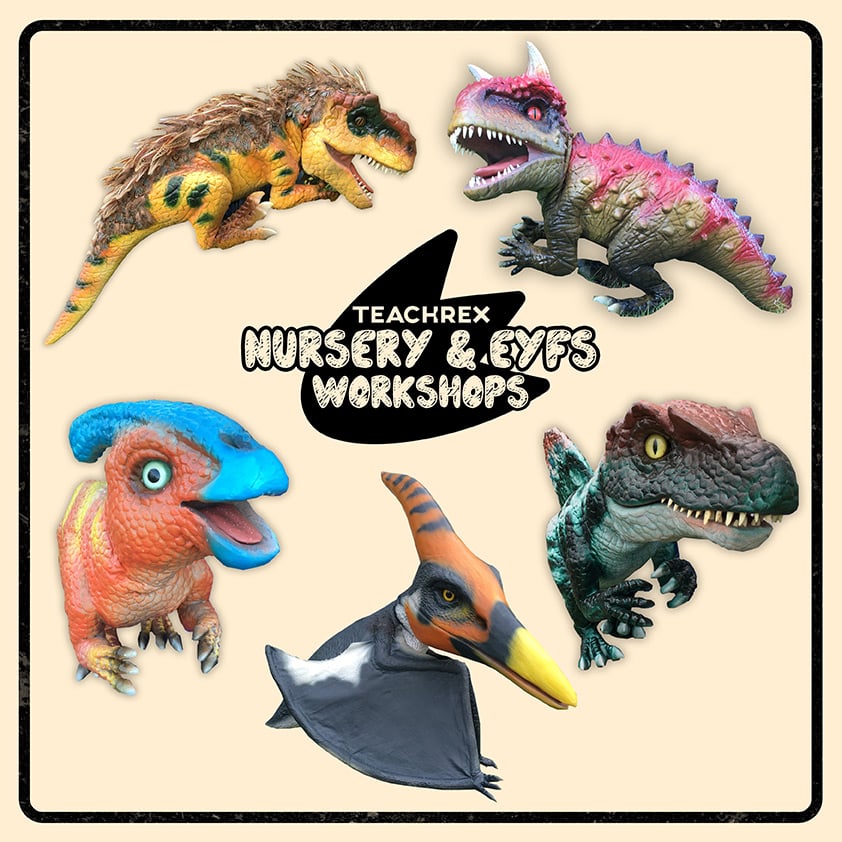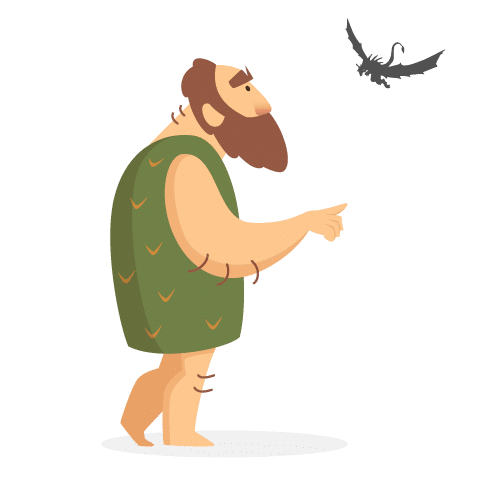 One of the core concepts in our dinosaur workshops is that of evolution – referring to both the magnificent dinosaurs themselves, as well as the evolution of science. It's all about getting your pupils to ask "why?"
Of course, that means our own approach to our workshops needs to evolve as well. We're always looking for ways to introduce new concepts and new ways of teaching to help create a truly inclusive and exciting educational experience for the children we work with.
This is why we are so pleased to introduce the newest members of our Teach Rex family.
The Teach Rex team is much bigger than when we started out. Schools we've visited in the past will, of course, remember our Tyrannosaurus Rex (Jam) and our grown-up dragon (Sol).
Sol has been joined by a new grown-up dragon and three babies. Meanwhile, our prehistoric pack has been boosted by the addition of three state-of-the-art velociraptors and six brand-new baby dinosaurs!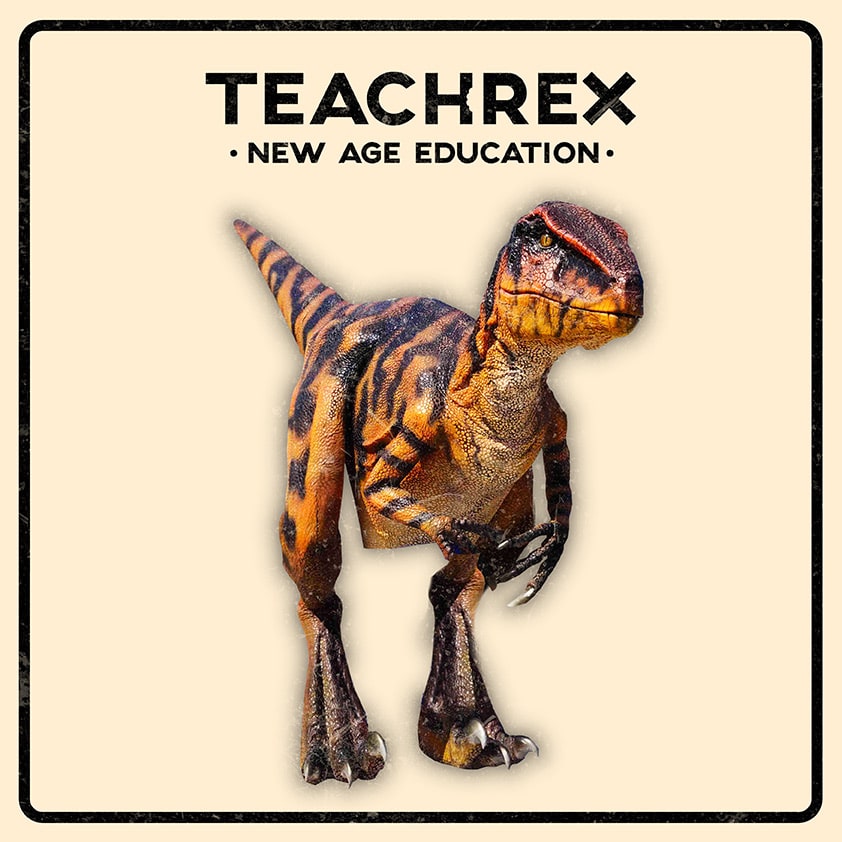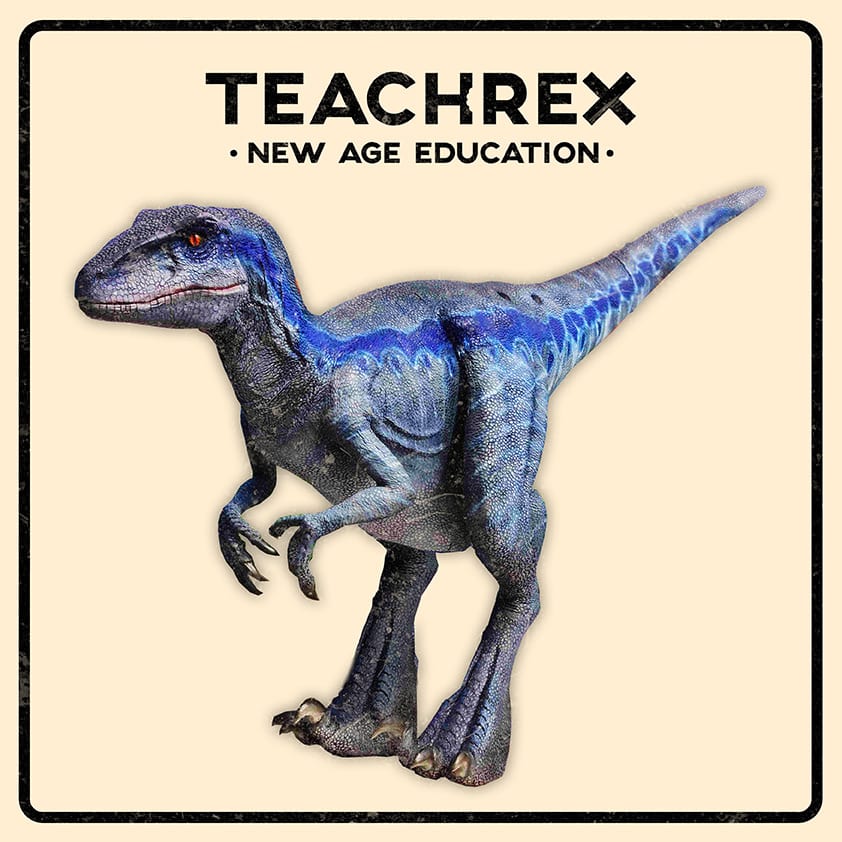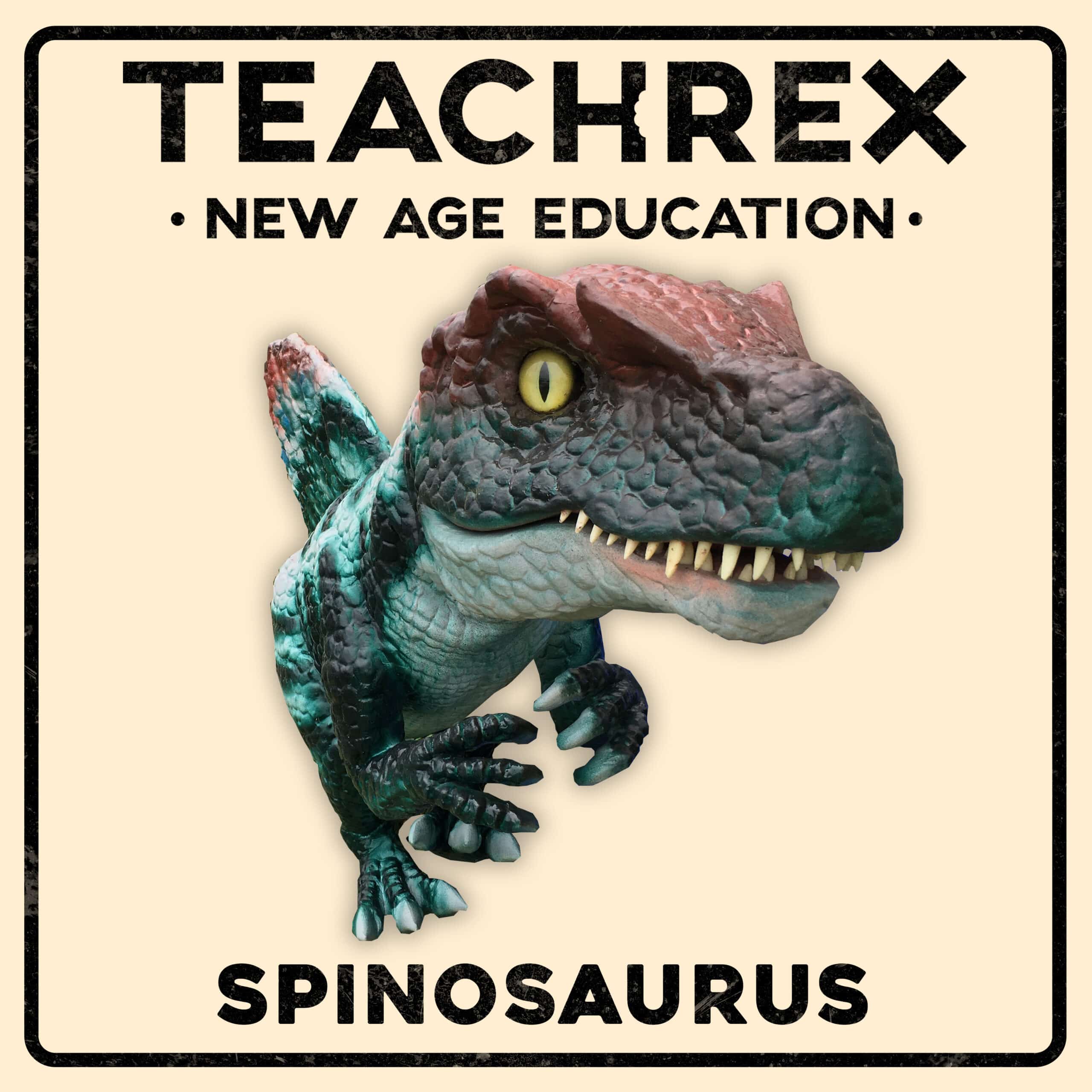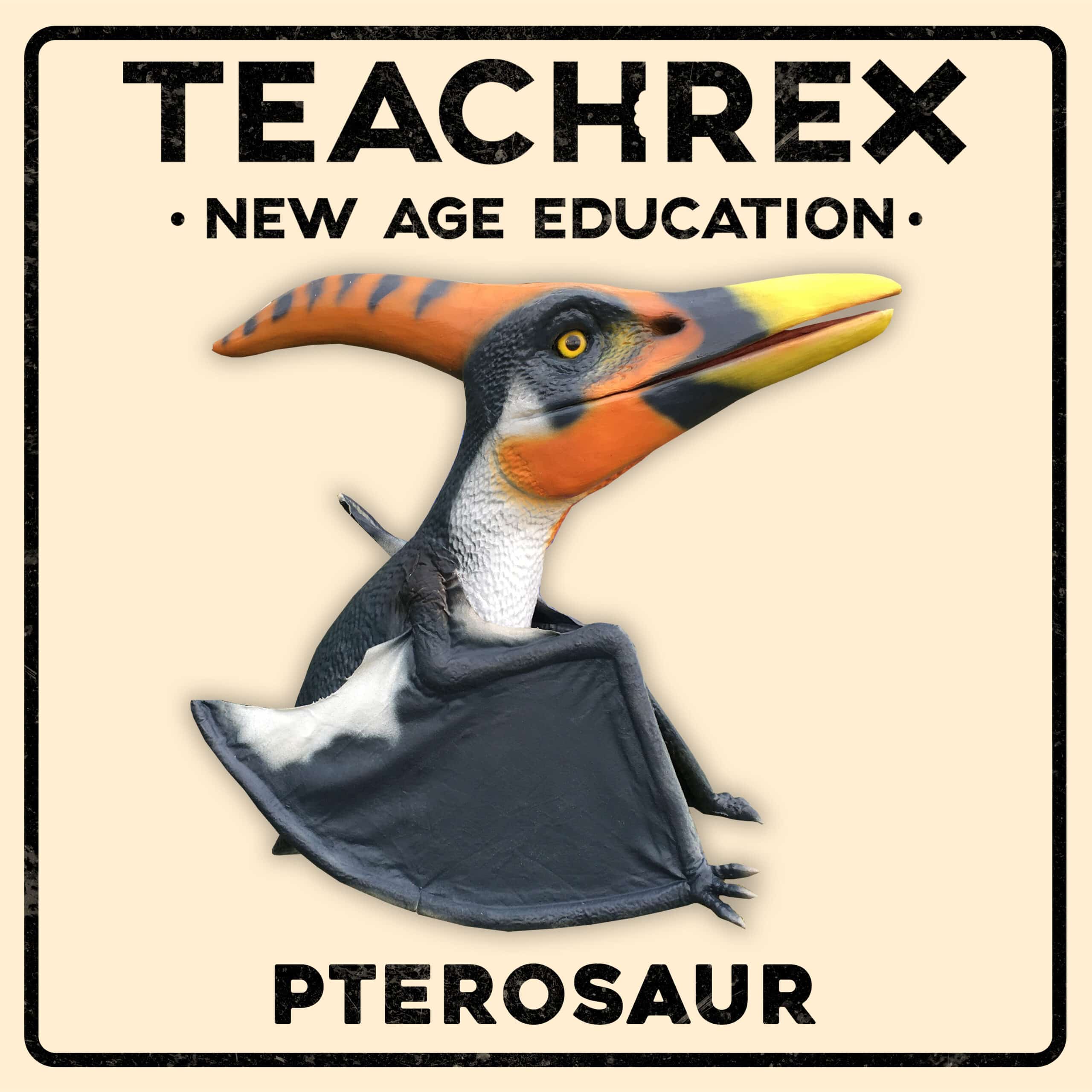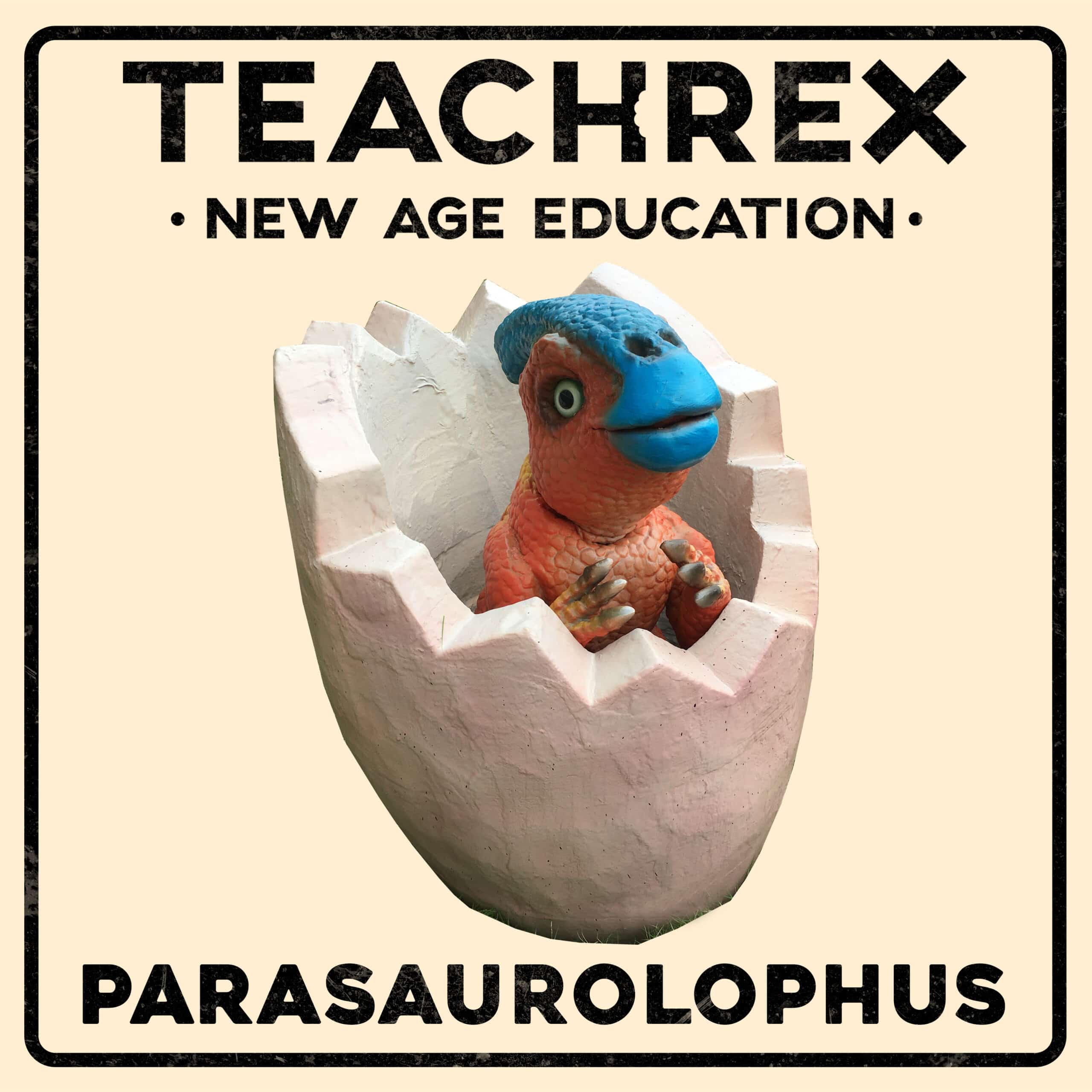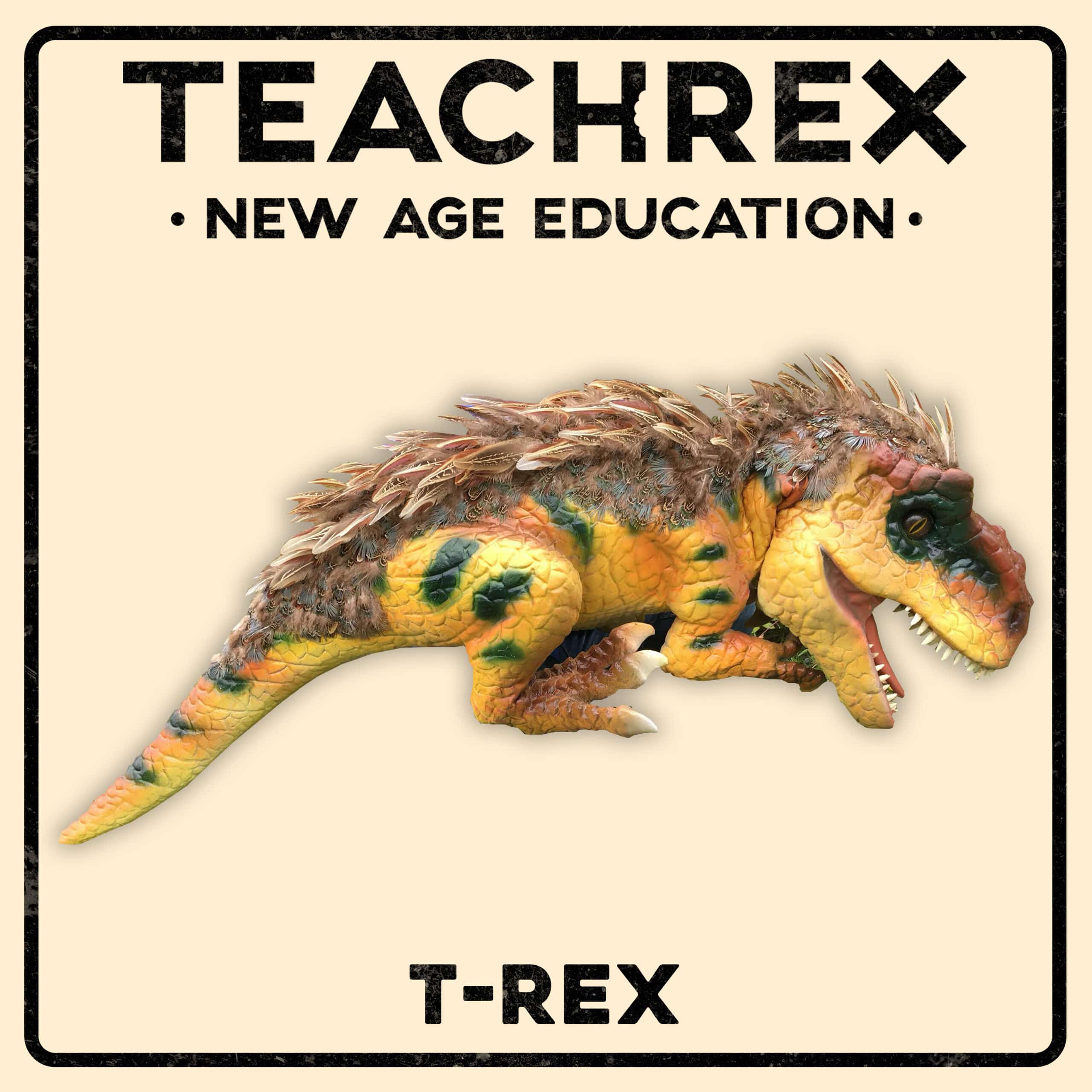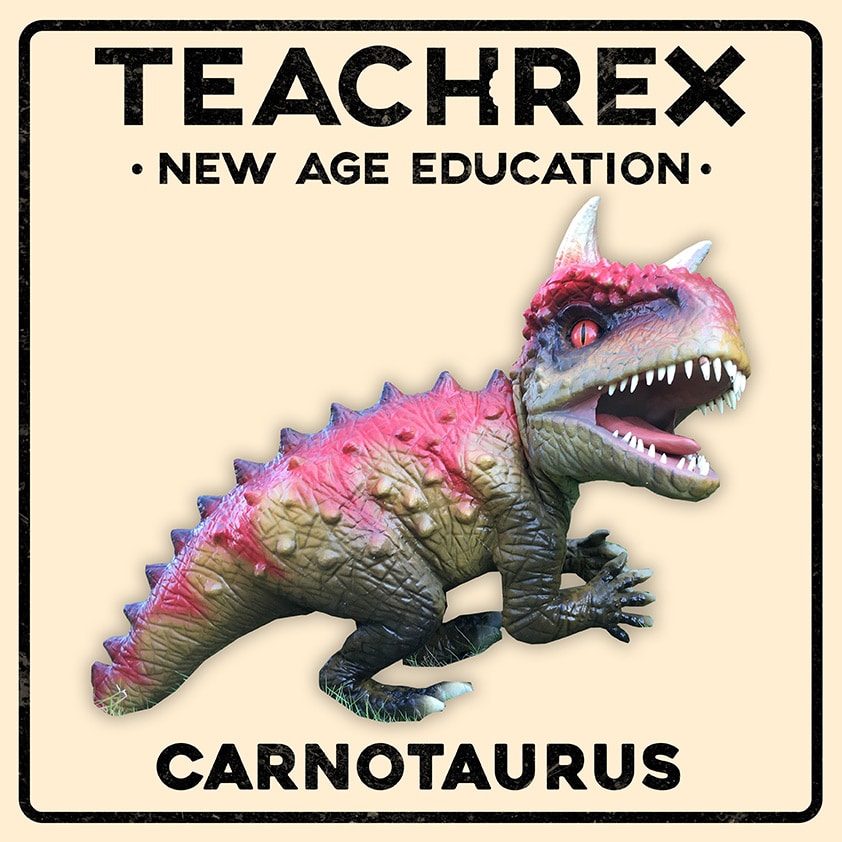 These new dinosaurs allow us to expand our catalogue of educational workshops. This means an exciting new range of engaging and interactive specialist workshops that assist with learning both inside and outside of the classroom.
All our workshops focus heavily on Science, English, and Computing, with a firm foundation in the current National Curriculum.
Our new additions to the pack offer a variety of new teaching possibilities. The cunning and clever velociraptors encourage imagination and creativity from the children. Meanwhile, the baby dinosaurs allow children to explore new concepts that we haven't approached in previous workshops.
Every workshop – old and new – exists to supplement and enhance the school curriculum, with an emphasis on SATS vocabulary and guided learning.
Teach Rex is a fully-inclusive educational business, run by a pair of former Primary school teachers. Since the start, we have encouraged younger children to interact with our larger dinosaur, Jam, and this is not going to change.
Our new baby dinosaurs are here to enhance the experience for younger children, offering new opportunities to support them on their learning journey.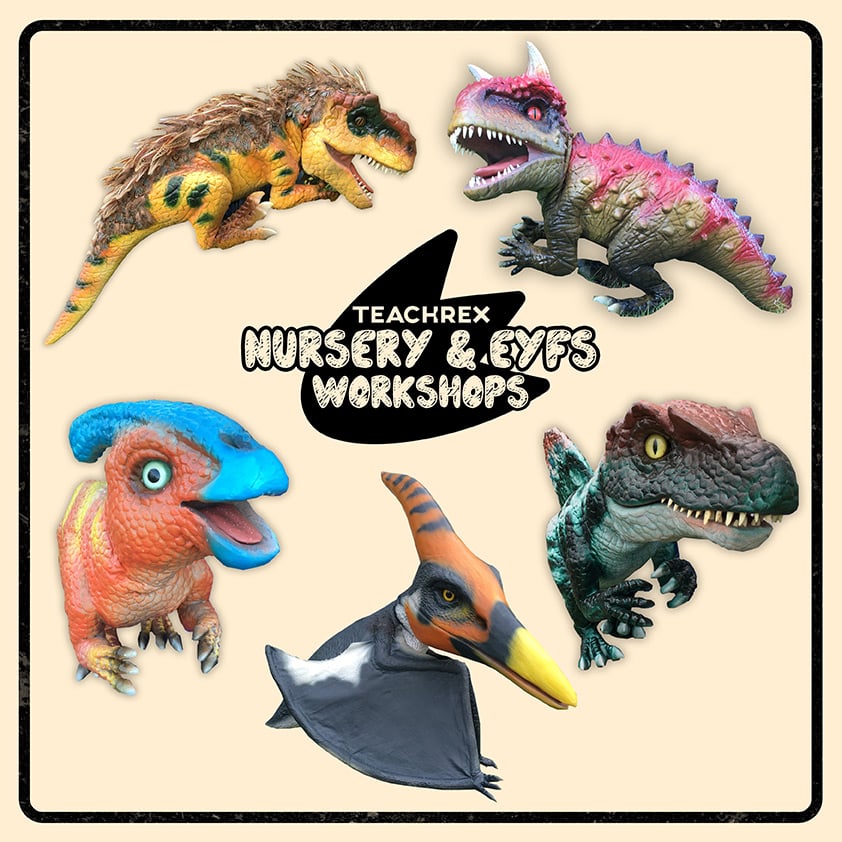 For more information about our workshops – be they dragons or dinosaurs – get in touch with Teach Rex today.