Teaching Storytelling with Sol the Dragon
Dragons are some of the most enduring creatures (and characters) in literature. There's something about those great, powerful flying lizards that speaks to the very core of readers from across time and from all different cultures and nations. Truly, the real magic of dragons doesn't lie in their shining scales or their fiery breath, but in the hold they take on peoples' imaginations.
That's what our dragon workshops are all about, sparking children's imaginations through storytelling. With the help of our dragon, Sol, we introduce the children to important themes and concepts through the act of storytelling. Being able to describe events in the form of a linear narrative is a key life skill and one that children develop at an early age with the help of their teachers. At Teach Rex, we take that concept a little further, using different elements to let the children put their own story together from disparate parts.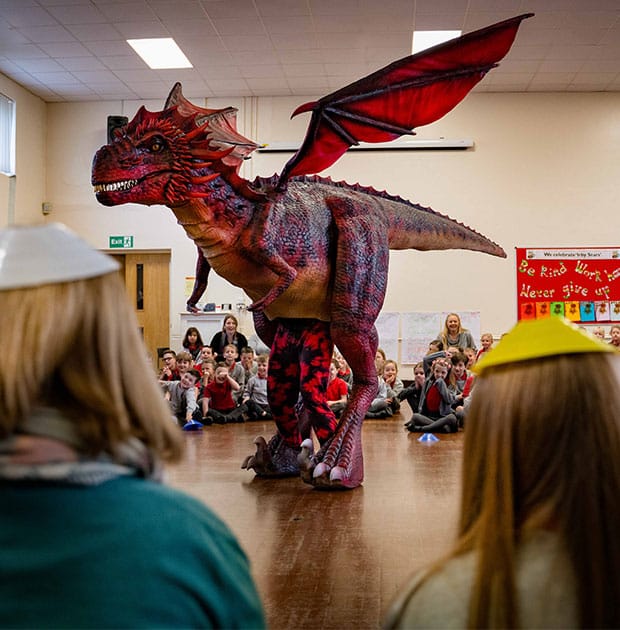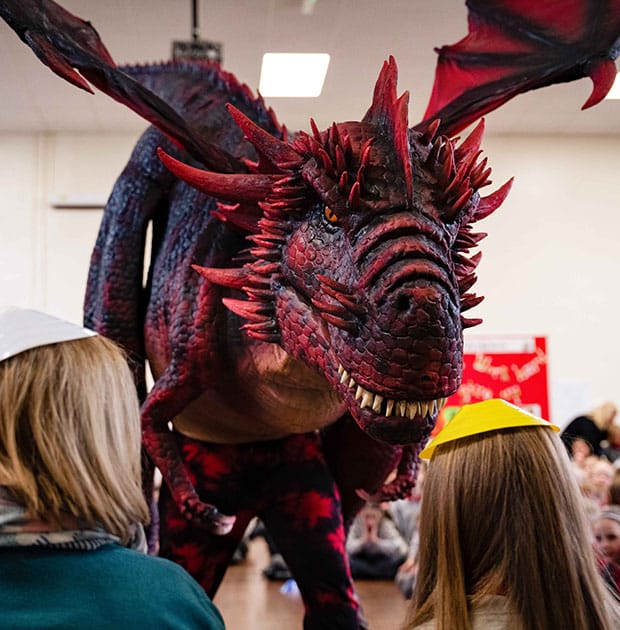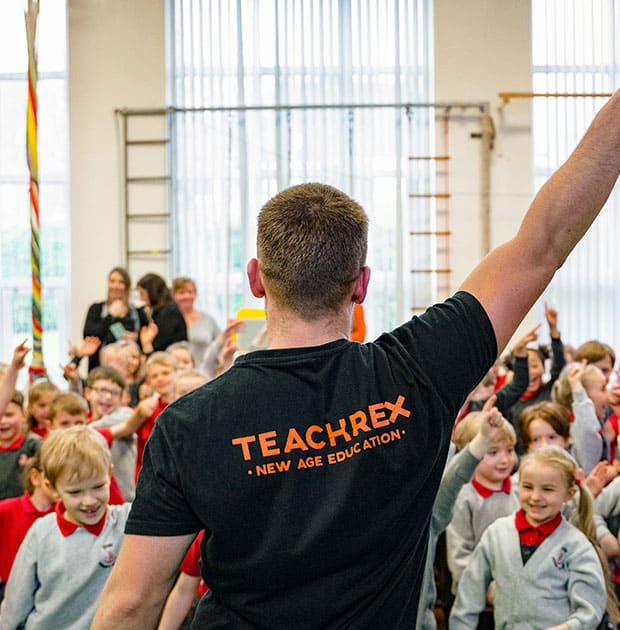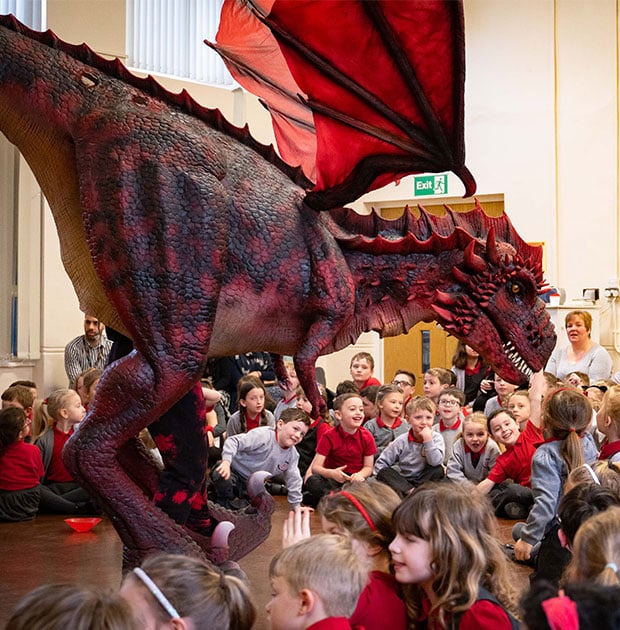 Before we arrive with our dragon, we like to hook our audience. Your school will be sent an ancient book with all its pages blank for the children to look at. You should talk to them about what they think the book is for and what it might mean. When we come to perform the workshop, we bring our own version of the book. As part of the show, we shine a light on the storybook, showing the children that there is a hidden riddle in its pages.
Sol is our red dragon and, with his help, we bring a mythical and magical story to life in front of the children. That story will link to the book that they discovered before our visit, making the learning journey interactive. We will be talking about the old book and now they will be part of the story, because they know the book we're referring to. They're not just bystanders any more – they play a crucial role in the narrative. We leave the first workshop open-ended, with laying down a definitive finish. This allows the children to use their imaginations and wonder about what happens next…
The purpose of these sessions is to get children to think about how the story could go and by giving them free rein to take the story any way they want to. We use dragons so that we can clearly delineate between fact and fantasy – another important part of the storytelling process. When it comes to telling their own stories, or expanding upon ours, we make it clear there is more than one way to do it. We cover oral storytelling, written stories, and – thanks to the magic of green screen – visual storytelling.
If you'd like to see the Teach Rex team (accompanied by Sol the dragon, of course) at your school, get in touch with us today. Call us on +44 7585 705 967, or send us an email to educate@teachrex.co.uk, and someone from the team will be in touch.