Teaching Sustainability with Thomas the Gorilla
The core premise on which the Teach Rex ethos has been built is the teaching of complex and abstract ideas in a way that is accessible and understandable to small children. We discuss the scientific method using dinosaurs as a focal point, we talk about language and storytelling with the help of our tame pet dragons.
One of the concepts that we like to look at with the children in our gorilla workshops is the notion of sustainability. While this might seem a more grounded subject to us as adults, to children (especially young children) it's still a fairly nebulous idea.
That's where Thomas the Gorilla comes in…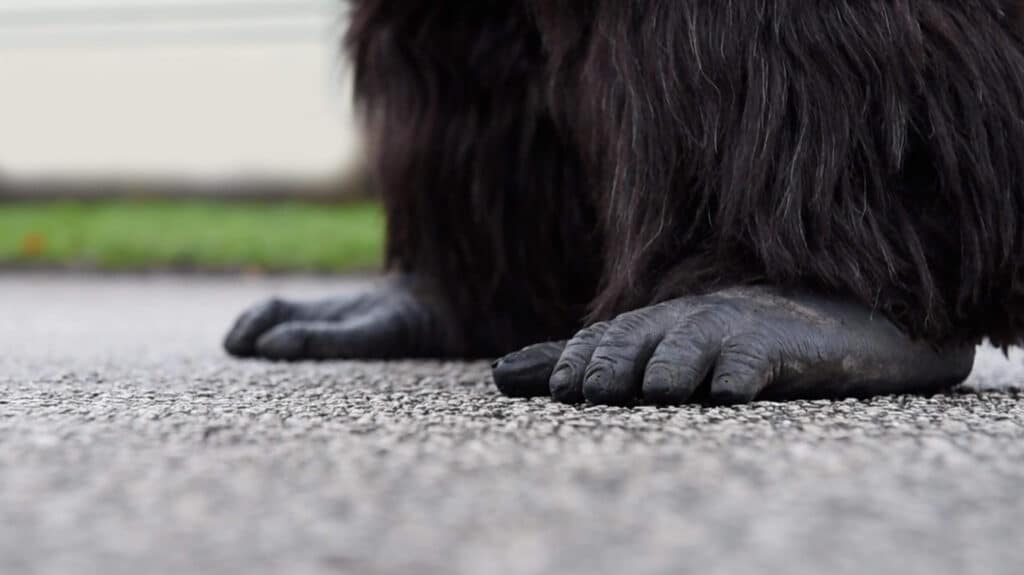 Thomas is a popular addition to our menagerie of animals and he helps us present three different workshops to your children. We immerse the kids in Thomas's life story and, in doing so, help them explore the impact humankind has on nature – both positive and negative.
They go on to learn about the human footprint and how it affects the world around us, with an emphasis on the importance of sustainability.
The Importance of Sustainability
Sustainability is a key part of our trio of workshops. Whether they're looking at Thomas's back story or exploring Western Africa using our green screen tech, or working in groups to tell their own stories, the interaction of humans and nature will underpin the experience.
With climate change becoming ever more noticeable and the current rise in oil and gas prices highlighting the importance of sustainable living models, there's never been a better time to broach the subject to children. While we don't expect them to appreciate the nuances of global geopolitics, international geopolitics, and corporate responsibility, we can introduce them to these important concepts and help them discuss the problem in their own terms.
Our gorilla workshops are levelled so they can be applied to any year group from EYFS to Year 6.
We believe that children of all ages should be inquisitive about the wider world around them and we aim to equip them with the understanding and the vocabulary needed to explore further.
Practical and applicable teaching workshops
All our workshops are carefully designed to complement the current National Curriculum and our gorilla workshops are no exception. Our sessions cover English Language and Vocabulary, Science, Information Technology, Geography, and more. This includes ancillary materials that we forward onto teachers prior to our arrival that can help the student go even further with their learning.
If you're interested in having the Teach Rex team (accompanied by Thomas the Gorilla, of course) to your school, get in touch with us today. Call us on +44 7585 705 967 or send us an email to educate@teachrex.co.uk and someone from the team will be in touch.