During the month of November, we decided to stomp 60km in 30 days to support the 'Move for Movember' movement that aims to improve men's mental health. As teachers, we passionately believe that children of all ages should be encouraged to express their emotions and understand that it is okay not to be okay.
We want to promote children engaging in conversations about times when they have felt happy or excited but at the same time in dialogue about circumstances when they have felt sad. Therefore, we bashed our heads together and came to the conclusion that it was a fantastic idea to march 60km in our 35kg dinosaur suit called Jam in aid of Movember!
Almost immediately, we regretted this idea as we soon realised that the task at hand was slightly more challenging than we first believed! After walking just 20 metres I overheard Joe shouting from inside the suit that he had enough, at this stage we knew it was it going to be a long journey.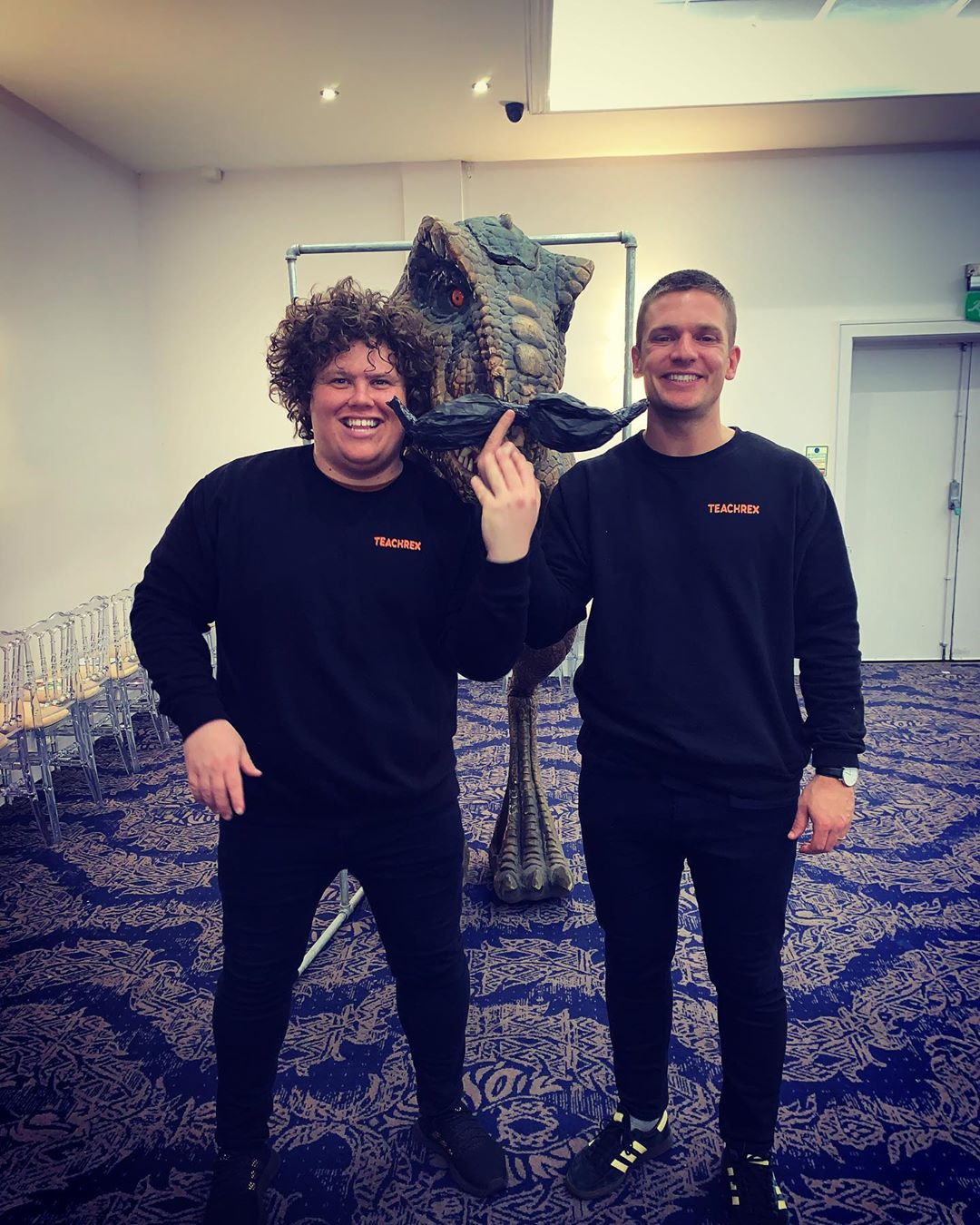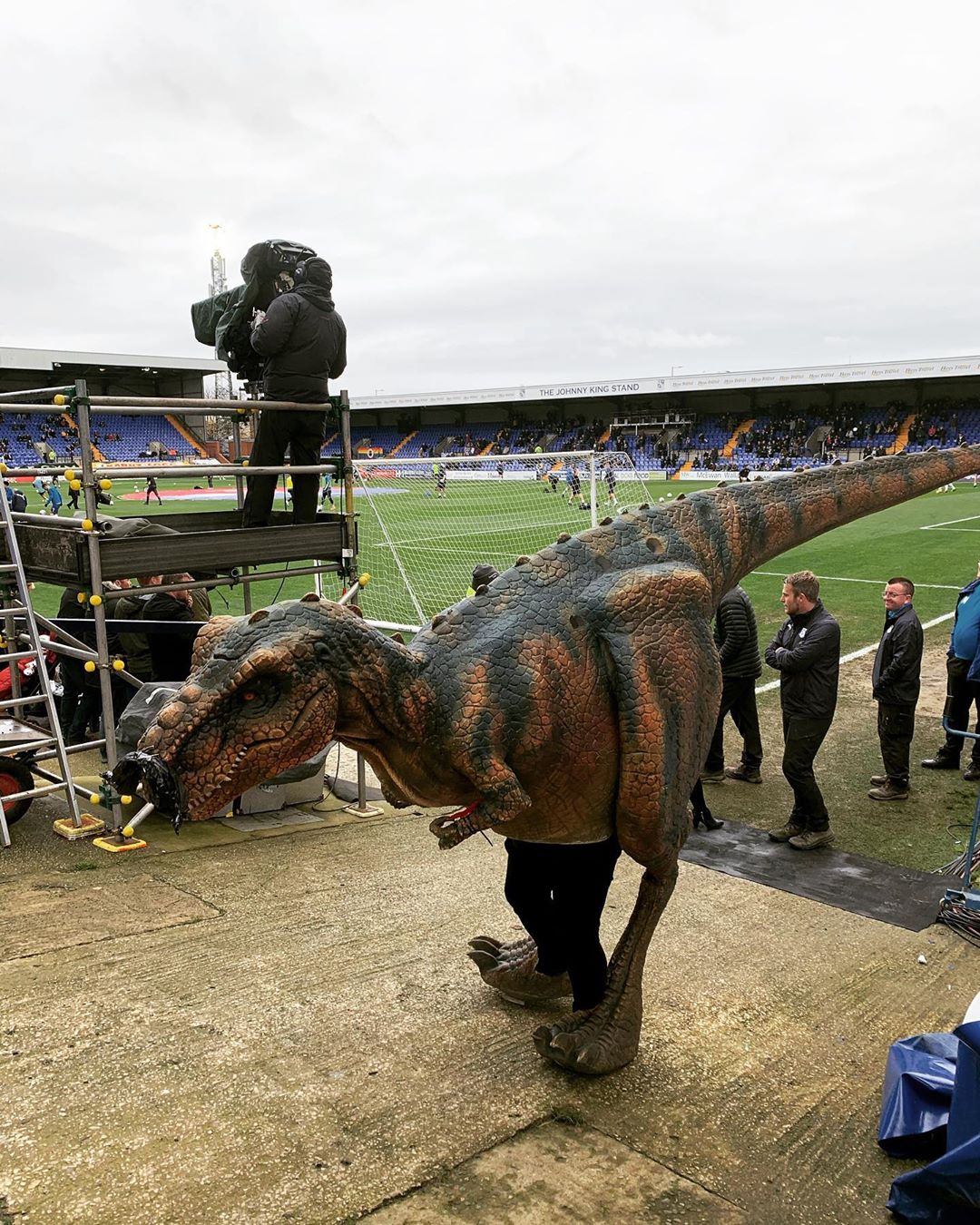 As two primary school teachers, who used to be keen sportsmen, we thought that it would be a lovely idea to visit numerous famous sports venues along the way. Although the majority of our stomp was done on the Wirral at West Kirby Marine Lake, where the support from locals was overwhelming.
During the course of our journey we visited, Prenton Park (Tranmere Rovers football ground), Old Trafford cricket ground, The Royal Liverpool golf club, Sale Sharks rugby ground and were interviewed by Sky Sports on a blustery, rainy day at the lake.
I think that it was the first time a dinosaur had swung a golf club, cricket bat and ran with a rugby ball! It is  fair to say that there were some extremely baffled looks when Jam walked around the Marine Lake in West Kirby and showed his face at these sports venues.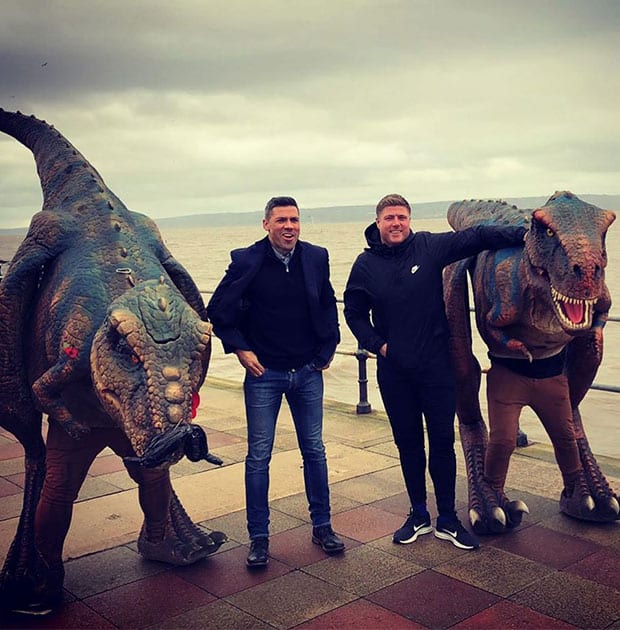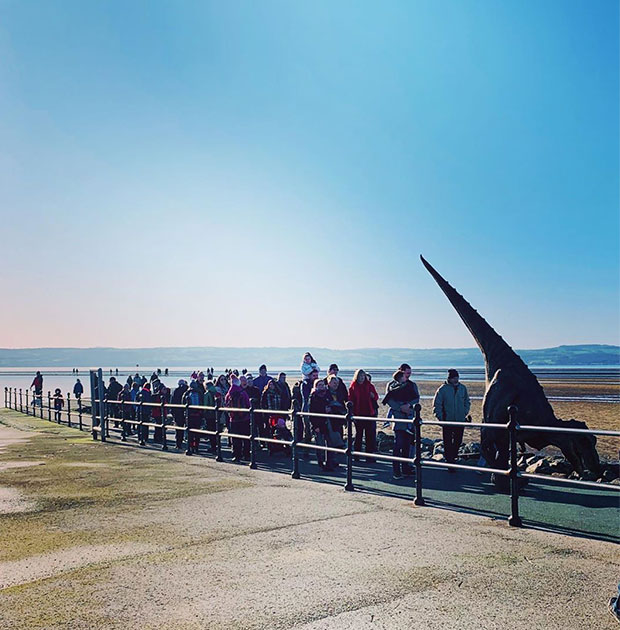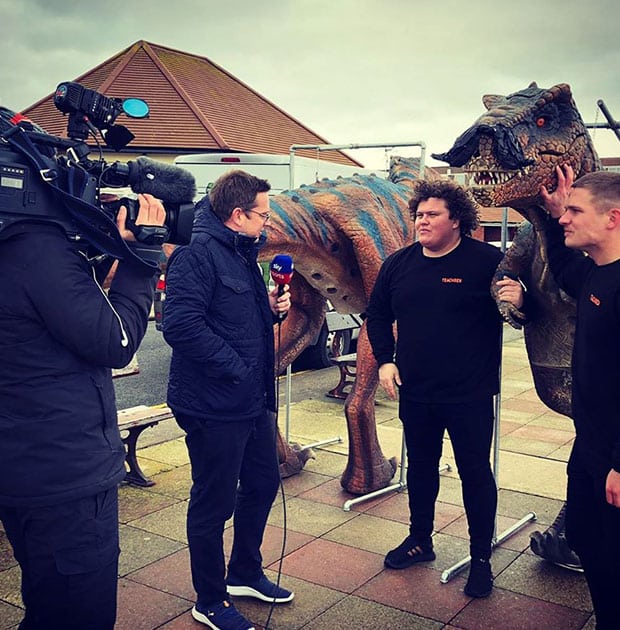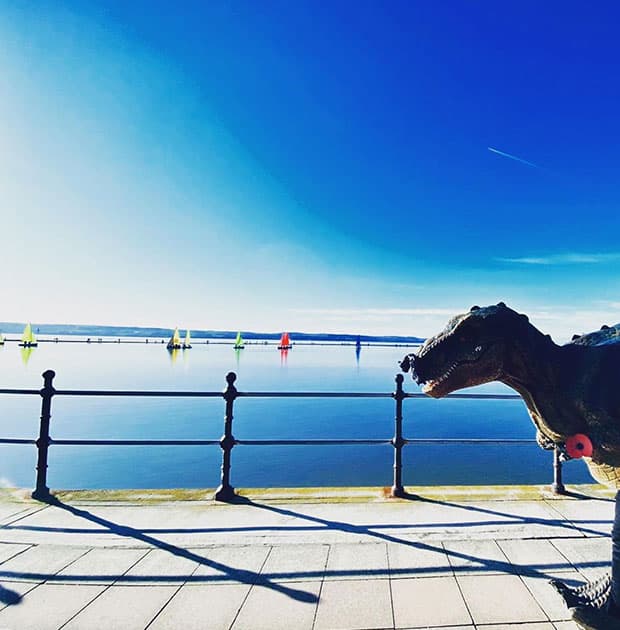 The support from everyone who interacted with Jam and the Teach Rex team was phenomenal and as the journey gained momentum on social media platforms, families used the walk as a brilliant excuse to spend time with loved ones and support the cause.
Children and adults of all ages walked parts of the journey with our dinosaur friend and experienced something truly incredible as they were able to interact with a 4m by 2m T-Rex.
We managed to raise nearly £2000 during the month of November so would like to thank all those who donated for their continued support for such great charitable organisations. We cannot wait for next November… honest!
Please follow the link to take a look at some images from the journey and an in depth blog of the different trips that we went on. Thank you Movember and everyone for the superb support!