Last year, we posted a blog about our (then) recent trip to Dubai. This was our first attempt at presenting our "Gorillas – Our World" workshop outside of the UK, and it was a fantastic experience for the whole Teach Rex team. We were able to deliver one of our most popular school workshops to a brand new audience and to take in some of the local culture while we were there.
We had another brief visit to the emirate planned for January of this year, which went just as well as the previous one. On our second trip, we were able to build on our previous experience in the country and tailor the workshop for our audience of Dubai students and teachers. This goes to reinforce our core belief that learning and development are lifelong processes and that, even at our ripe old ages of… never mind… we're never too old to learn and improve.
Due to the success of our first trip, we decided to set up our ' Dinosaurs' workshops over there. The second run of Dubai workshops was as popular among the children as the first had been, which is always gratifying. It can be easy to worry that the success of the first tour was nothing but a fluke, but the reaction we received from each classroom was phenomenal. So much so that, by the time we had finished our week in Dubai, we were already planning for our next trip.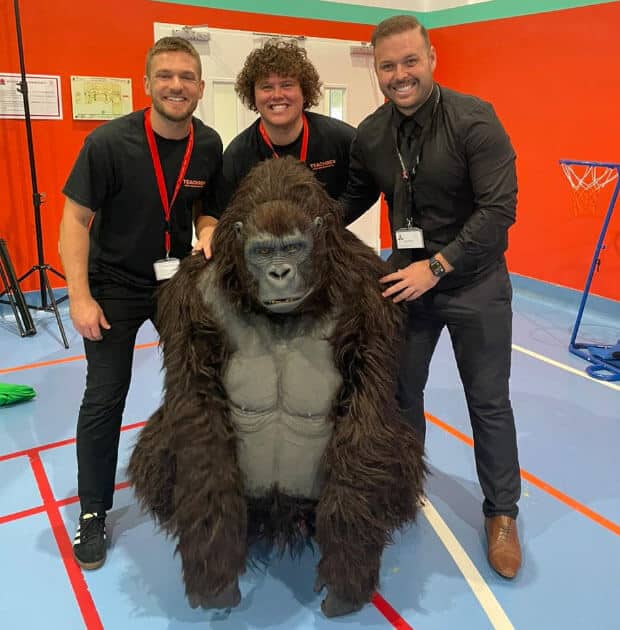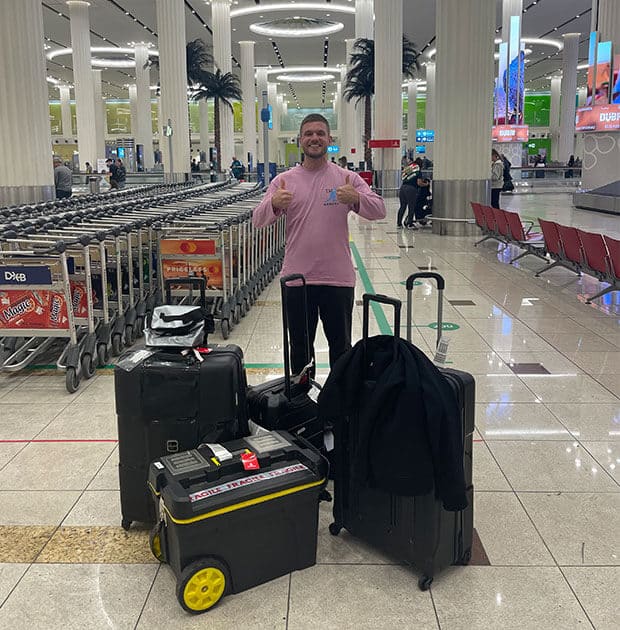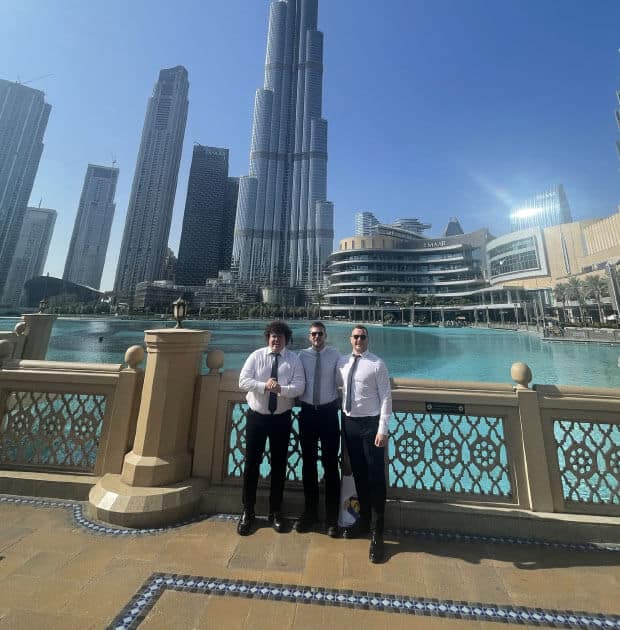 More Dubai Workshops Available
We are delighted to be able to offer our full range of educational workshops to schools throughout the United Arab Emirates and beyond. We will be delivering our Dinosaur and Gorilla workshops to as many schools as possible, but our diary is filling up fast.
As a UK-based educational company, we have to plan our international dates well in advance. To avoid disappointing schools in the region, we have decided to release all the dates that we will be available for the rest of the 2023–2024 academic year. This makes it easier for schools to plan our workshop visits around their existing curriculum and lesson plans.
Teach Rex Workshop Dates in Dubai
Because of the incredibly high demand, we have extended our original September visit by another week, and we still have some workshop slots available. We have also arranged additional weeks in 2024. Check the dates below to see when we are available for your school:
25 September 2023 to 29 September 2023
02 October 2023 to 06 October 2023
29 January 2024 to 02 February 2024
27 May 2024 to 31 May 2024
Book Your Teach Rex Workshop Today
As with all our international tours, dates are limited. To book a workshop for your school, call on +44 7585 705 967 or send an email to educate@teachrex.co.uk today. A member of the team will then schedule a Zoom meeting to discuss the logistics of our visit and how we can make it work for your school.